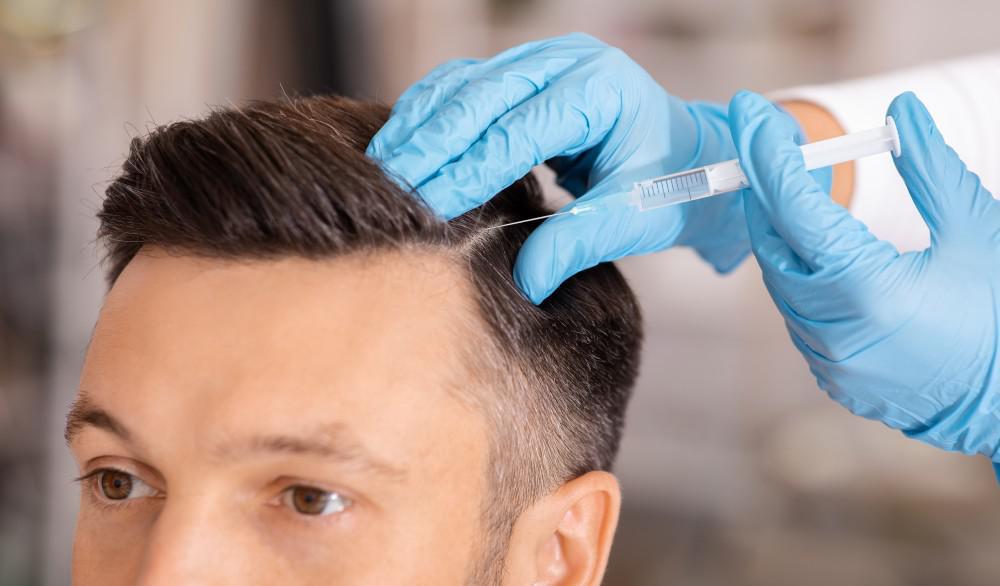 Hair Transplant Results
Will Your Hair Transplant Results Last for a Lifetime?
Your hairs are your prized possessions that you would love to see growing forever. Nevertheless, with the pace of time and by using hair shampoos full of toxic chemicals, the longevity of your hair is likely to face hurdles. Not confined to any individual or location, this is a global issue and the number of people affected by it is countless. Those hair loss victims keep trying several treatment options like using prescription drugs, hair care products, wigs, and hair replacement systems. 
These methods are short-lived with little to no success at all. Ahead of these, hair transplant is still a reliable treatment that keeps your hopes alive if you opt for it under the guidance of an experienced surgeon. Rather than constantly spending money on creams to cover hair loss, hair transplants allow you to have a full head of hair again. 
But when will you start observing the outcomes and how long do they stay in effect? The blog here answers these and many more questions that keep surrounding your senses when you think about a hair transplant. 
An insight into Hair transplant
A hair transplant surgery can transfer existing hair to a balding or thinning area. Hair development on the back and sides of the head remains unaffected by the Dihydrotestosterone (DHT) hormone, the culprit in male pattern baldness. Your surgeon will remove the hair from this location (donor area) to transplant them to the hair thinning areas (recipient area). Follicular Unit Extraction (FUE) and Follicular Unit Transplantation (FUT) are the two hair transplants used to restore hair growth in balding areas permanently. Your doctor is likely to recommend any of these two methods. Usually, FUE is a widely preferred mode for hair restoration.

Do hair transplants eventually stop working?
How long does the procedure normally last? Transplanting hair is a highly successful procedure since its results can last a lifetime. Various factors contribute to the long-lasting effect of the transplant, these include: 
Effectiveness of the treatment, 
Number of treatments, and 
Natural hair growth cycle
Here, it is important to note that the longevity of a hair transplant is highly individualistic and might range from person to person.
 After the transplant of hair follicles from the donor location to the bald areas of the head, the transplanted hair begins to grow normally. They follow the same natural cycle as hair, aging, falling out, and turning gray. Although grafts used in transplant procedures are permanent, they will eventually wear out like everything else in the body. Hair transplants are not subject to the thinning and balding associated with male pattern baldness and do not shed like natural hair either.
Can the hair stop growing after a transplant?
Since a hair transplant involves the implantation of healthy hair follicles into bald or thinning areas, the results are typically permanent. The surgeon's skill in completing the procedure and the patient's genetic composition are among the major factors affecting a hair transplant's success. Here are some more factors that could influence the longevity of hair transplant results.
Your surgeon's level of experience: To find out whether you are a good candidate for hair transplant surgery, your doctor will need to evaluate the donor area thoroughly.
Chemotherapy: Although the implanted follicles will not fall out due to male pattern baldness, other causes of hair loss, medications, and chemotherapy can induce hair loss in the treated areas.
Hormonal shifts: The DHT hormone will continue not to affect the implanted follicles. Other hormone abnormalities, however, may also affect implantation density.
Injuries and accidents: In addition to damaging the follicles, severe trauma to the scalp can also cause scarring. Scar tissue does not promote healthy hair growth, so it might permanently zap your mane.


Advantages of a hair transplant
A hair transplant can improve one's self-esteem appreciably. You will feel better about yourself and have less stress and social anxiety. In addition, it ensures multiple other benefits:
The transplantation is quite safe because it uses your own hair. The human body tolerates the hair extracted from one's own body without causing any harm or infection. The procedure is completely chemical-free. Therefore, it poses no health risks.
No tonal or textural shifts
Given that the treatment uses your hair, it will return to its pre-treated state. Nothing will alter in tone or texture, though your hair may turn silvery as you age, mimicking your body's natural aging cycle.
Both methods involve shaving off a small section of hair or skin to expose the hair follicles beneath. The natural hair around the area conceals any minor wounds or scars that may have resulted. In the meantime, the area returns to its natural state, restoring and flourishing.
Your new hair is easy to maintain and develops as your hair does. Unlike with other treatments and chemicals, you will not need to use any specific shampoos or chemicals to keep its density.
Hair transplant surgery is the only long-term answer to male pattern baldness, female pattern baldness, hair loss, and a receding hairline. After about three months, hair begins to grow normally. Within 8-10 months, it will have fully recovered.
After completing this treatment in a single session, you will only need to return for follow-up appointments occasionally. The permanent solution you get to combat hair loss makes it the most cost-efficient alternative compared to its chemical rivals and salon treatments, which may be less effective. 


When will you start experiencing outcomes?
It takes time for transplanted follicles to begin producing new hairs.
You may have more hair loss in the first three months than usual. This is a natural and healthy occurrence. This is only one of several preparatory steps your surgeon should review with you


About four months following surgery, the transplanted hair follicles begin to sprout hair, with the density increasing gradually over time.


Your new hair will gradually grow to the same length and texture as the rest


Improvement is typically apparent by the 9-month point. However, new hair growth will continue after that. After 12-15 months, you can observe the outcome easily.
After getting well, you can do whatever you want to your hair regarding length, color, and style.
Do you foresee the need for another hair transplant?
Multiple hair transplants may be necessary depending on your age, the severity of your hair loss, and the pattern in which it has occurred. Some people are happy with the results of a single transplant, while others want to increase density in thinning areas. This is because the natural, un-transplanted hairs on top may continue to progressively thin over time. These secondary procedures typically involve using fewer transplants.
Wrapping up!
A hair transplant produces long-lasting results because the transplanted hairs will remain in place for the remainder of your life. This makes choosing the right medical setup and an experienced surgeon all the more important. A highly competent surgeon will replicate your hair's natural growth pattern and implant artificial hairs in a dense pattern. This approach lets you get results that last, look great, and feel natural. 
To connect with the best and most experienced board-certified surgeon in your preferred location, you can always browse through our website. We list the topmost surgeons of respective specialties on our website for every major city. You can hence find the best hair transplant surgeons right from our website. Once you shortlist the doctor, you can opt for a consultation with the expert after scheduling an appointment. 
In the meeting, consult your concerns, doubts, and apprehensions regarding the surgery and your hair loss problem. The surgeon will reach out for the best solution after examining your hair condition. If you feel satisfied with the response of the doctor, you are good to go for the surgery. After all, it is your life and your hair; you have full right to see them restored.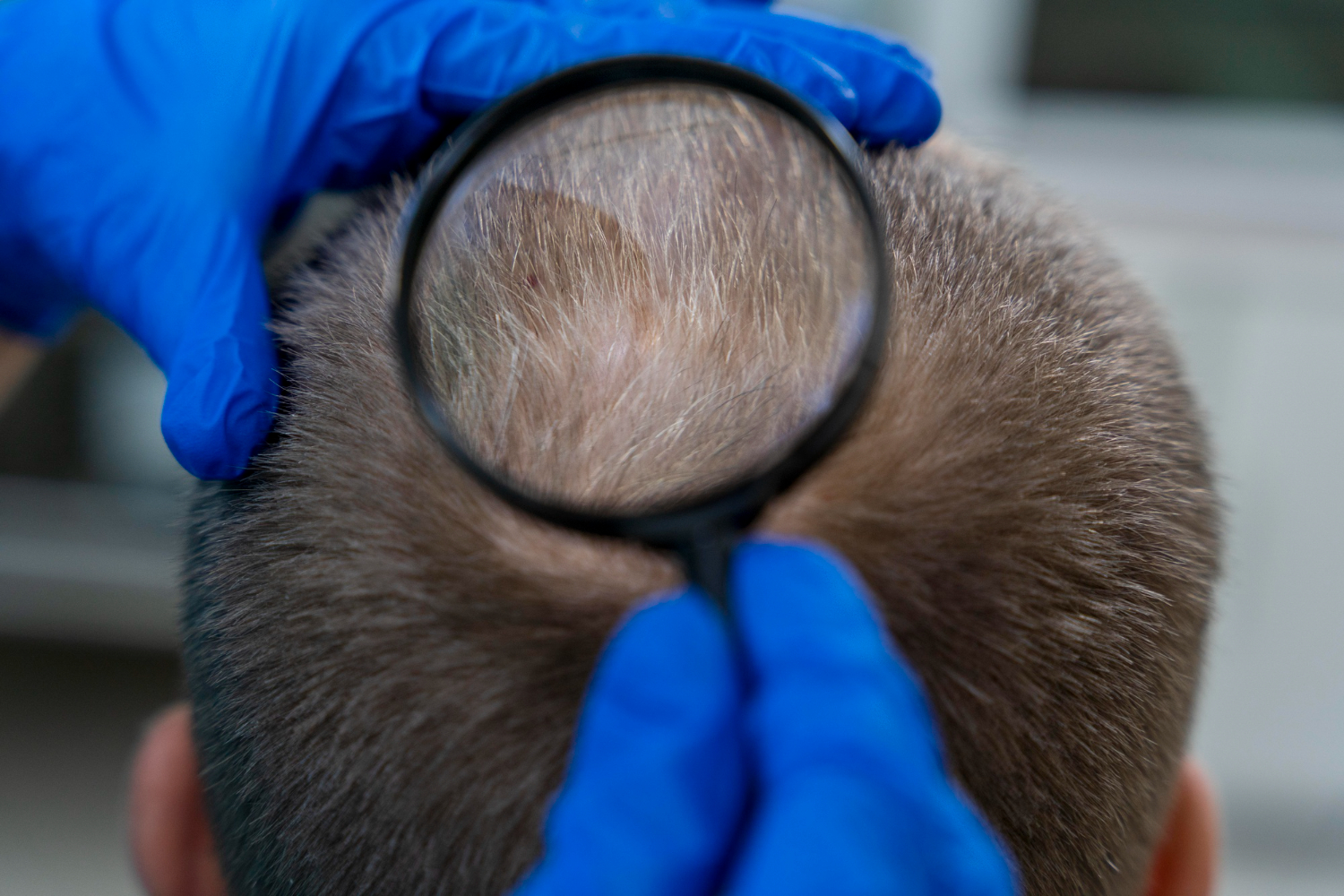 Ideal Time Gap
Second Hair Transplant: The Need and the Ideal Time Gap
Hair transplant has taken a significant leap in recent years. Today, people consider it a viable and safe option to get away with pattern baldness. Even celebrities don't mind opting for hair transplant surgery due to its long-term benefits.
Some obvious questions regarding hair transplants
Despite immense popularity and high-end success rate, several questions are bound to come to your mind regarding a hair transplant. For instance:
Is hair transplant safe? 
Who is the best surgeon in your city? 
How long the complete process will take? 
Will you achieve the desired look that you are dreaming of? 
How much will the first hair transplant surgery last?
Will you have to undergo revisional surgery?
All these and many more questions are likely to confuse your senses, as you don't go every day for a hair transplant surgery; it is a rare occasion and you would surely want to make it a success. You should hence keep looking for satisfying answers to your questions from the shortlisted surgeons.
Opting for the second surgery
Through this blog, we have tried to provide you with honest answers to similar questions followed by some useful suggestions. Specifically, we have focused on the need to undergo a second session of hair transplant and the timespan required to undergo a second hair transplant surgery
Hope the information will be of much help to your cause.
Honestly, there is no fixed limit to the number of hair transplant surgeries required to reflect the desired results. Nevertheless, ISHRS reveals - an average patient requires 3.4 surgical procedures to attain the expected outcomes. This is indeed scary, as it asks for a lot of courage to go under the knife, but there is no need to panic either. The need is to find out the root cause of the problem and find out the reason behind the need for revisional surgery. 
Why do people undergo a second hair transplant? 
Generally, the first session of a hair transplant is decent enough to get favorable outcomes. Depending on the condition of the bald area, density is a major prerequisite for the hairline to acquire a natural and fuller look. The urge for second or later surgeries however depends on several reasons. 

The method used: Much depends on whether the surgeon used follicular unit hair transplantation or follicular unit extraction for the initial surgery. The suitability of the technique on the patient's hair will decide the need for a second surgery.
Insufficient quantity of grafts: At times, the quantity of hair grafts is not adequate to provide the desired look. Hence, after a few months, when the grafts are available, the surgeon will recommend a second hair transplant. 
Far from expected results: If after the first transplant, you do not feel satisfied with the results, the surgeon is likely to suggest another surgery after 10 months or more for a denser look.
To correct the shortcomings: If the first hair transplant leaves some flaws, you have to undergo a second transplant.
Hereditary reasons: Due to your family's history of hair loss, where hair restoration ceases to turn up in the foremost surgery, you will have to undergo a second hair transplant. 
Inexperienced surgeon: The inability of the surgeon to carry out the hair transplant with perfection, followed by the poor support of the medical staff could be a strong reason behind repeated surgery.
Less or no aftercare: Failing to abide by the requisite aftercare instructions could tend to destroy or reduce the hair restoration growth thus necessitating the need for a second hair transplant.
The waiting time for the second surgery
Undergoing too early follicular unit hair transplant may not give your scalp sufficient time to restore elasticity. This signifies the possibility of expunging fewer amounts of follicular unit grafts from the safe zone of the patient during the second time. After the first session of a hair transplant, your hair follicles hence require considerable time to heal from the surgery.
For the second surgery, the patient has to wait approximately 8-10 months so that the operated area gets sufficient time to completely heal up. Up to 8 months after the first surgery, the treated area may be a bit sensitive and surgery is not advisable. At times, you would need almost a year to recover totally, as your body needs substantial time. Most patients acquire the preferred look after 1 or 2 hair transplant sessions. They get natural looking hair after both sessions. 
Precautions after second hair transplant
Before making a final decision for a second hair transplant, the surgeon will have a close look at your baldness level to find out the prospects of hair growth in the thinning areas. This analysis gives them a fair idea about the need to carry out a second hair transplant session. 

The expert will recommend several precautions after the second transplant, which will be more or less the same as in the case of the first transplant. For instance:
Avoid sunlight
Do not take alcohol
Avoid eating junk food
Do not wear tight headgear for a few days after the surgery
Avoid the use of gels, hair spray, etc. for the first week
Can go for a haircut only after 2 weeks of the surgery
Avoid coloring your hair up to 1 month of the treatment
Continue taking medicines as instructed by your surgeon
Selecting the best surgeon for a second hair transplant
Always make sure to consult the best surgeon for hair transplant who provides matchless service. It is better to consult the surgeon who performed the first surgery in this regard. Nevertheless, if your previous surgeon was inexperienced, had a less caring medical staff, or ruined your results despite having credible experience, you should choose a new surgeon. 
The person you choose must be qualified, highly experienced, and extremely skilled at performing the surgery. If you are finding little to no success in looking out for the best surgeon, you are at the right place. We encourage you to browse through our robust website to find out a suitable surgeon to perform a revisional surgery. 
Schedule an appointment with one or more hair transplant surgeons from your city and discuss everything about the second hair transplant. This will assist you to proceed with the surgeon who makes you feel more comfortable during the candid interaction and gives satisfying responses to all your questions.
Bottomline
There is always a catch regarding the second hair transplant - whether you should opt for it or avoid it. Much depends on your satisfaction level from the first surgery. 
If you are not too much happy with the initial results or if you feel a retarded hair growth despite the surgery, there is always the option for a second surgery. Moreover, if the baldness level starts from the front, passes to the crown, and travels back, one transplant may not be enough. The surgeon may suggest undergoing the second hair transplant mainly because of a botched first hair transplant surgery.
In any case, there has to be a certain time interval between the two surgeries. Since it takes around 7 months for the growth of transplanted hair, a gap of 8-10 months would therefore be ideal before opting for revisional surgery. In some cases, a wait of 1 year would be better before going for the second treatment. After the second transplant, you will need to take extra precautions as per the surgeon's advice.  
If you feel your first surgeon is good enough to do the hair transplant the second time, it is great. Else, we can help you look out for a new and more seasoned surgeon in your respective city. All you need is to browse through our website and proceed accordingly.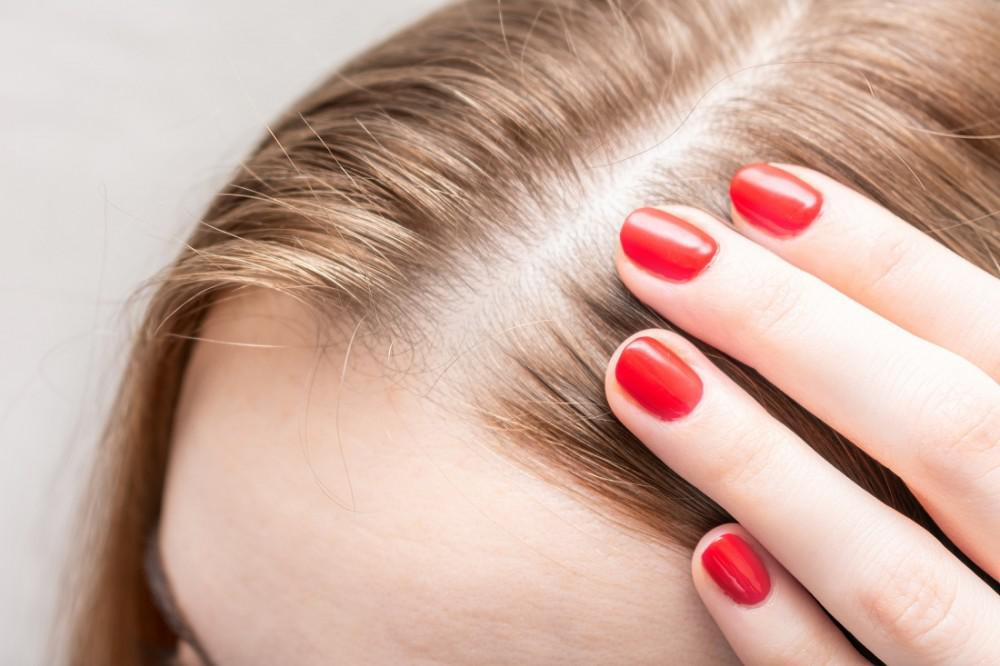 Do Prescription Hair Loss
Male or female, young or old, hair loss can strike at any time. And instead of having one cause, hair loss has multiple triggers, including:
Genetics

Age

Hormonal imbalances

Nutritional deficiencies

Health conditions

Stress or illness
The good news is that effective hair restoration treatments can help restore your hair, but the right therapy depends on the cause of your hair loss. That's why board-certified physician Martin Maag, MD, and the team at Honest Hair Restoration in Bradenton and Tampa, Florida, offer personalized treatment recommendations based on your unique needs.
One question Dr. Maag hears the most is whether prescription hair loss medications really work. The answer? It depends. Keep reading to learn more about hair loss medicines and whether they can help restore your hair. . 
Do hair loss medications actually work?
Different hair loss medications are available. Some are prescription-strength but available over-the-counter, like minoxidil, while others require a prescription from your physician, like finasteride.
Hair loss medications can work effectively for patients at certain stages of hair loss or with specific types of hair loss. It's important to have your hair loss evaluated by a hair loss expert to learn if they can help you. 
Results are impressive for many users. For example, topical prescription-strength minoxidil helps about 50% of people who use it regrow hair, while for about 40% the medicine helps stop additional hair loss but offers no regrowth. 
And with the popular prescription oral hair loss medication, finasteride, which is only FDA-approved for me, about two-thirds of users see regrowth. With all medications, results depend on continued use. 
There are also off-label medications doctors use to treat hair loss, like corticosteroids, antifungal medications, blood pressure medications, and anti-androgens. These therapies can help slow or stop hair loss, but require medical supervision.
Can hair loss medication help restore my hair?
Not all hair loss medications work equally well for everyone. The best way to learn if medication can help restore your hair is by scheduling a consultation with a hair loss expert. 
At Honest Hair Restoration, Dr. Maag approaches hair loss from a medical perspective—not as a salesman. He evaluates your symptoms, family history, and scalp before making personalized hair restoration treatment suggestions. 
This means you won't spend valuable time or money on drugs that may or may not be effective in your unique situation. For qualified patients, Dr. Maag may suggest using custom-blended, prescription or prescription-strength hair loss medications. 
Hair loss medications come in both oral and topic form, and our team has medications available for both men and women. Different medications work in different ways, and depending on the blend recommended for you, they can:
Slow hair loss

Help you keep more hair

Trigger hair regrowth
Hair loss medicines typically take about three to six months before noticeable results appear. This is because they work with your natural hair growth cycle. 
Most people tolerate hair loss medications well, however, side effects are possible. Dr. Maag reviews these with you before you start taking them, as they depend on the specific medication being used.
For optimal results, Dr. Maag may recommend combining hair loss medication use with other hair restoration therapies, such as low-level laser therapy (LLLT) or platelet-rich plasma (PRP) therapy. 
Ready to learn if prescription hair loss medications can help restore your locks? Schedule a consultation online or over the phone at the Honest Hair Restoration Florida office nearest you.